​
Who Do I Call? Classy Support Explained
At Classy, we want to make sure you have all the help you need. Need advice on when to put on a fundraiser? How about how to customize your donation forms? In order to give you the most knowledgeable assistance, you have two fantastic types of support at your disposal.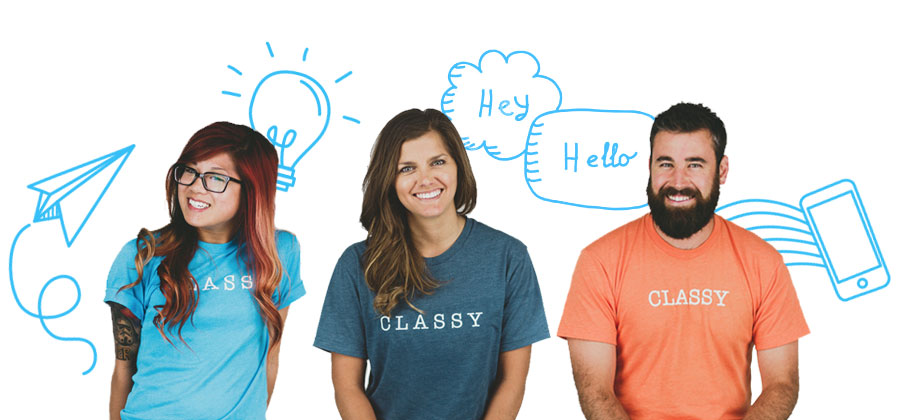 1. Pro Support
Our Customer Support Center is on-call ready to answer any technical and support related questions. Consider them your technological gurus. Any questions regarding the platform or how to set up your account should be directed to Pro Support. Reach them via email or phone, Monday to Friday during regular business hours (6:30AM-5:30PM PST).
EMAIL prosupport@classy.org, PHONE (619) 961-1892 x 2
2. Account Manager
Any fundraising or strategy questions, little to big, should be directed to your Account Manager. They're also your account expert and can manage any inquiries you might have on nonprofit development and fundraising strategy.
Our Account Managers have the experience and nonprofit development know-how to advise you on all fundraising strategy matters. Your Account Manager is your advisor, friend, advocate and support - unfortunately they aren't also trained to be technical engineers (so please direct all technical questions to Pro Customer Support).
Feel free to contact the Account Manager assigned to your account.
Stina Rubin: EMAIL srubin@classy.org, PHONE (619) 376-4216
Abby Caschetta: EMAIL acaschetta@classy.org, PHONE (619) 752-1407
Rachel Muhlstein: EMAIL rmuhlstein@classy.org, PHONE (619) 752-1406
Michelle Hansen: EMAIL mhansen@classy.org, PHONE (619) 272-5469